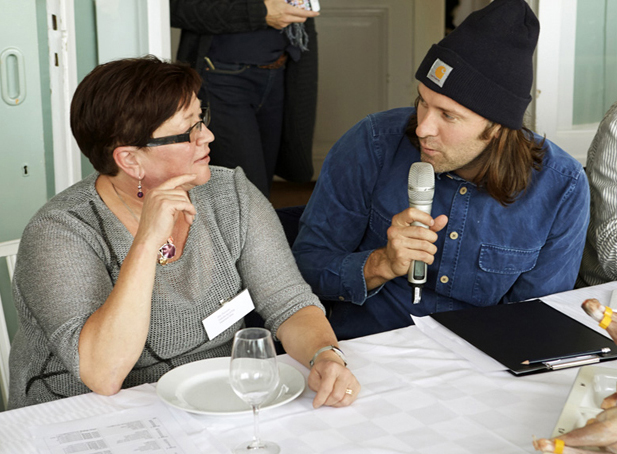 Siw Persson, breeder at Ockelbo kyckling:
– We are suppliers to Esperanto, they have bought all Hedemora chickens we have managed to produce so far. And Malin Söderström buys our gravad and smoked chicken fillets. In our own geographical area there are a number of restaurants who use our chickens including Högbo Brukshotell and Växbo restaurant. There it is Ross chickens we work with.
What's your favourite positive feedback you've got for your produce?
– Well, obviously I was speechless after the attention we got at the Taster meeting on the 20th of October at Ulrikdals Wärdshus – that a tiny country breed such as the Hedemora chicken can get such a reaction was a surprise.
Ockelbo kyckling is a small family company which raises chickens and butchers and breeds them directly on the farm. Much importance is attached to not stressing the fowl when they are being slaughtered. So far the Ross chicken has been a focus but now they also have a flock of Hedemora hens.